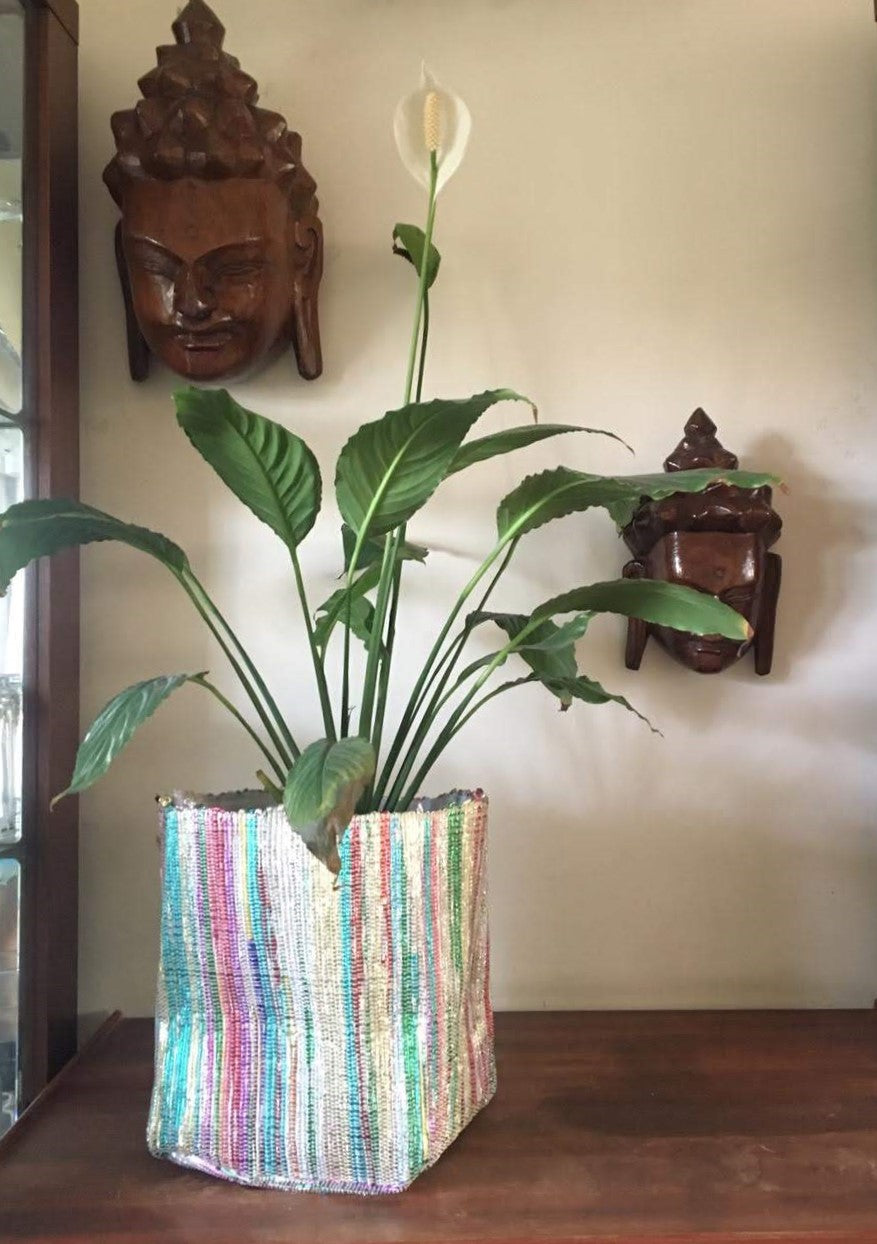 Why Upcycled Home Décor is in High Demand?
Why Upcycled Home Décor is in High Demand?
by Shivalika Mohan August 13, 2019
Things were thrown away and were considered trash after it served its purpose, are now finding its way back into people's home. People are now looking for options that are more eco-friendly, can give a new twist to their home décor and also to cut down on spending because honestly buying new furniture isn't cheap.
India generates 1,00,000 metric tonnes of waste every day. In fact, cities in India rate among the top in generating garbage in large quantities. About 82% is collected and 28% is treated and processed. Much of it goes to landfills, open dump grounds and/or is on the streets, frequently clogging drains.
Repurposing or upcycling old furniture, things like glass bottles, tires, barrels etc., has become one of the hottest trends around the world. More and more DIY (do it yourself) and craft enthusiasts are posting videos on Instagram, YouTube, Facebook for viewers about transforming the junk and throw-away things into practical pieces for home décor. We all clean our homes once in a while but there are few things we immediately want to get rid off! Wait… don't be too hasty in throwing away things!
For example, tires can be converted into sitting stools; same with barrels, entertainment centers can be repurposed into garden or for children's play kitchens; and coffee tables can be repurposed into ottomans, bottles can be use for lighting purposes, old car seats can be upcycled to restaurant's sitting, an old dressing table with a missing/broken door(s), can be turned into an open storage dresser (remove the drawers completely). Open storage dressers can be used for keeping folded towels, linens or clothes, and can also be used in the garden with various sizes of pots on it and much more.
There are so many great ideas out there; we just need to do a little research on Google or Pinterest to get your creative ideas flowing because it is a great idea indeed. In fact, this has become an earning job for many people.
While waste management is the process of segregating and recycling the waste; upcycling adds value by transforming or reinventing an otherwise-disposable item into something of higher quality. It is the "in-demand" to upcycled and now there is a whole industry which is coming up.
Presently, we live in such a world where there is no room for error. Just because we are recycling now that doesn't mean we increase our consumerism and then throw it all away. We need to take a step back, evaluate and change our patterns because upcycling is the only way forward!
If we look at Indian history, recycling has roots in our traditions; it is embedded in us as individuals. For example, we don't discard clothes unless we use for rags and dusters till they can't be used any further. Upcycling and recycling are not new to India; it's been going on for years.
Hence, the more we buy, the more we waste, and it all ends up in landfills, where it will sit for a few hundred years before bio-degrading even begins!! There are endless possibilities that can be created from materials already in hand. So, the better idea will be to reuse and repurpose what you already have. All it takes is some creativity and imagination, we just need to get our creative thoughts flowing and think about the environment and………
…….. Voila! You have a new, beautiful UPCYCLED creation of home décor in your home!